Welcome to KYIS Embroidery!
Locally owned and operated, KYIS offers on-site computerized embroidery & heat print services. No minimums required - from 1 to 100. We specialize in corporate apparel, work uniforms & safety shirts, casual apparel, sportswear and much more!
We use the highest quality of polyester, colourfast, bleach-resistant thread in thousands of custom colours to match any logo or design. Drop in to see our state of the art embroidery machines in action and ask for a no-obligation quote.
We carry brand name apparel including t-shirts, golf shirts, ball caps, toques & outerwear. We are proud to serve a variety of markets ranging from corporate, to minor league sports clubs to schools, government agencies and more.
Visit our retail storefront filled with customizable apparel, decor items, stuffed animal keepsakes and giftware for all occasions.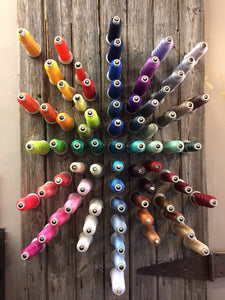 Visit us at the store!
19 Front St. W.
Strathroy, Ontario
N7G 1X5
Mon - Fri, 9am - 5pm
Saturday 9am - 1pm
We are closed on Sundays!